Venison Rack is on the menu in Chef Anna Olson's amazing kitchen, and she is going to teach you how to make this delicious recipe from scratch!
Follow along with the recipes below!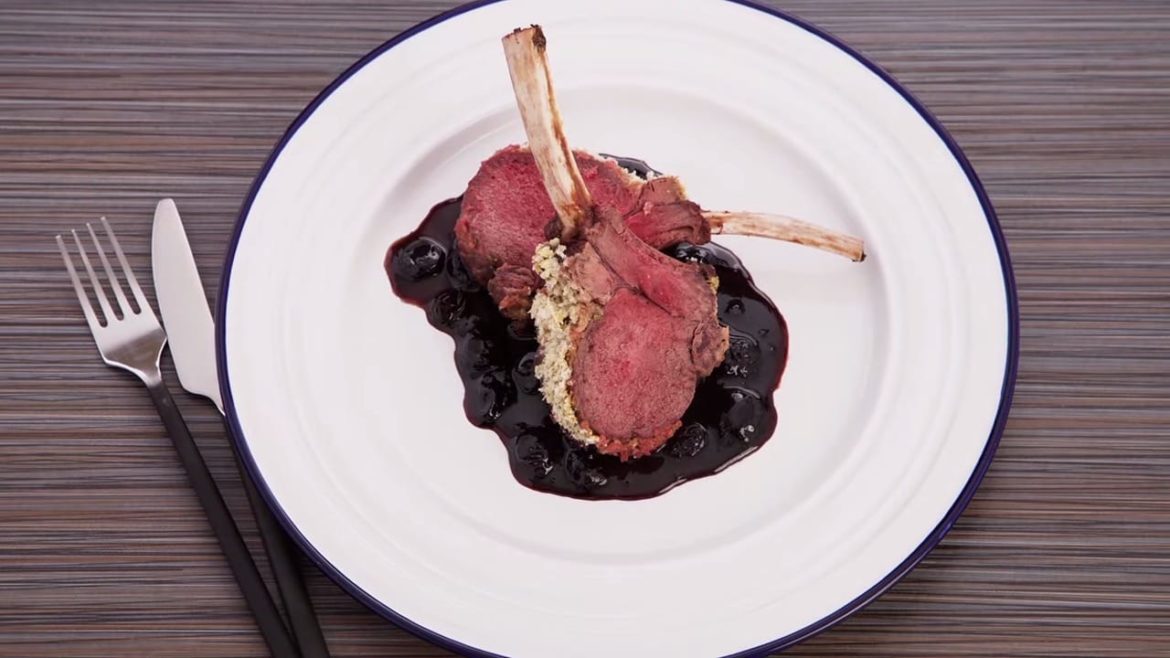 Ingredients
Balsamic Blueberry Sauce:
125 mL (1/2 cup) Balsamic vinegar
100 g (1/2 cup) granulated sugar
125 g (1 cup) Fresh or Frozen blueberries
1 Shallot, minced
Venison:
60 mL (1/4 cup) Dijon mustard
15 mL (1 Tbsp) chopped fresh rosemary
7 g (1 ½ tsp) coarse salt
3 g (3/4 tsp) ground black pepper
1 4-rib venison rack roast, trimmed (400-450 g/14oz -1 lb)
35 g (1/2 cup) panko breadcrumbs
Instructions
Preheat the oven to 190 °C (375 °F).
For the sauce, place the vinegar, sugar, blueberries and shallot in a small saucepan and simmer over medium heat until the sauce has thickened to a glaze consistency, about 15 minutes. Set aside (the sauce can also be made ahead of time and re-warmed to serve).
Stir together the mustard, rosemary, salt and pepper in a small dish and rub this over the meat (not the bones) of the venison rack. Sprinkle the panko crumbs onto the mustard to fully coat and place this on a small rack in a roasting pan. Roast the venison for about 35 minutes, until it registers 57 °C – 60 °C (135°F- 140 °F) for medium. Let the roast rest for 5 minutes before carving to serve with the warm sauce.
Did You Make This Recipe?
Recipe video
---
Enjoy