Mongolian Beef is on the menu in Book recipe, and we are going to teach you how to make this delicious recipe from scratch!
Culinary adepts say that not every Chinese knows about the famous dish Mongolian beef but each Chinese restaurant in Europe and the USA has it on its menu – so popular Mongolian beef is. Mongolian beef is better to be cooked of fresh tenderloin even better than ready steak, now you can buy it in a big supermarket. Just in 30 minutes fried and tender, filled with Asian aromas, Mongolian beef will be ready for your dinner as if from the best Chinese restaurant.
Follow along with the ???? recipes below????????????????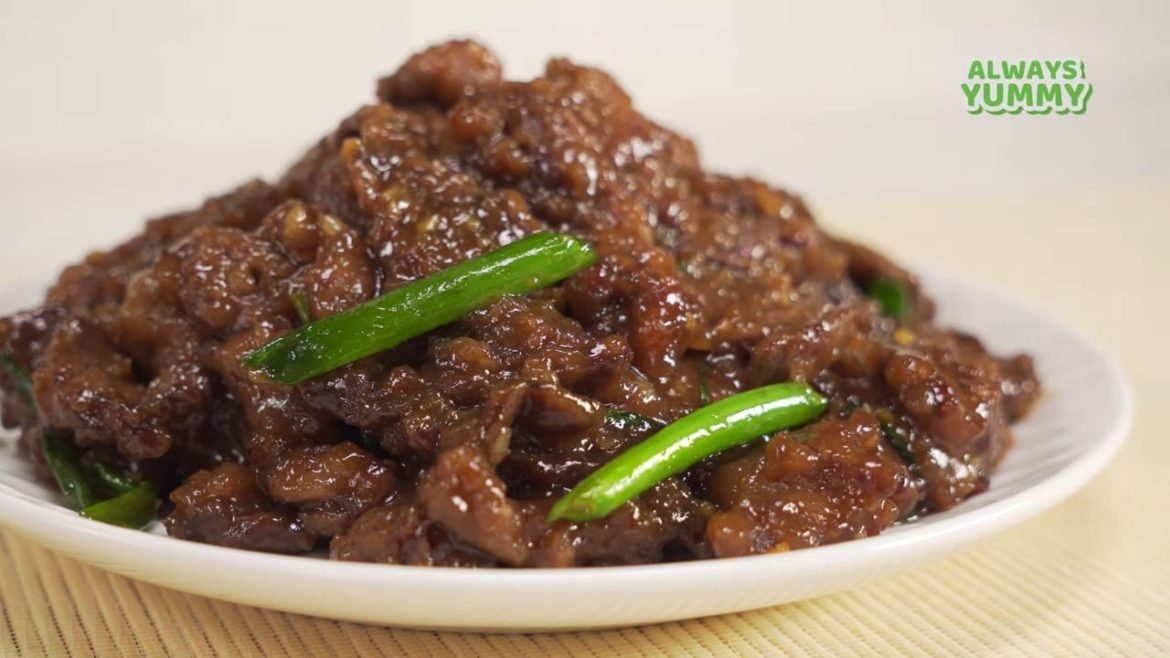 Ingredients
beef tenderloin (steak recommended) – 450 g
corn starch – 35 g
vegetable oil – 80 ml
chopped ginger – 10 g
chopped garlic – 10 g / 4 cloves
soy sauce – 80 ml
water – 80 ml
brown sugar – 50 g
green onion – 4 stalks
You will need:
Instructions
Cut the meat against fibers into thin strips.
Chop up the ginger and garlic.
Using just the green part cut the green onion into strips 5 cm long.
Flour the strips of meat in the corn starch.
Add the vegetable oil into a heated pan, heat the oil, and put the prepared meat in one layer, fry it over high heat for a minute constantly stirring. Fry the whole meat in several steps accordingly.
Remove extra fried starch out of the pan, put the garlic and ginger, and fry for 15 seconds.
Add the soy sauce, water and sugar and bring to a boil.
Temper 1 tbsp of corn starch with 1 tbsp of cold water, stir well.
Add the starch into the sauce and stir, boil for 1-2 minutes.
As soon as the sauce is thickened add the fried meat and stir, then add the green onion and fry for another 30 seconds. Serve the Mongolian beef with boiled rice and vegetables.
Did You Make This Recipe?
---
Enjoy