Healthy Egg Recipes are on the menu in Book recipe, and we are going to teach you how to make this delicious recipe from scratch!
Eggs are a staple in most diets—whether you're intentionally eating healthy or not. When you're looking for a key source of quality protein, minerals, and vitamins, eggs should be your go-to source. But eating the hard-boiled variety day in and day out can get old, fast. Make the most of this protein-rich food with these three recipes!
Turn this everyday protein staple into a dish you'll crave with these healthy egg recipes.
Follow along with the ???? recipes below????????????????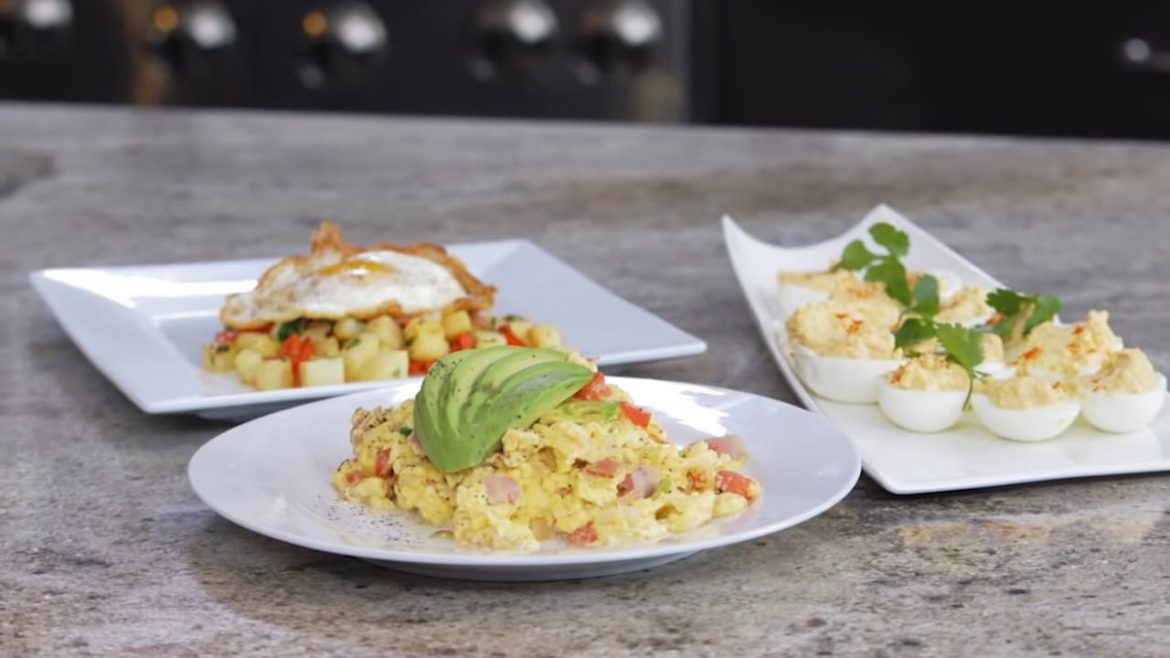 Ingredients
1- Fried Egg With Sweet Potato Hash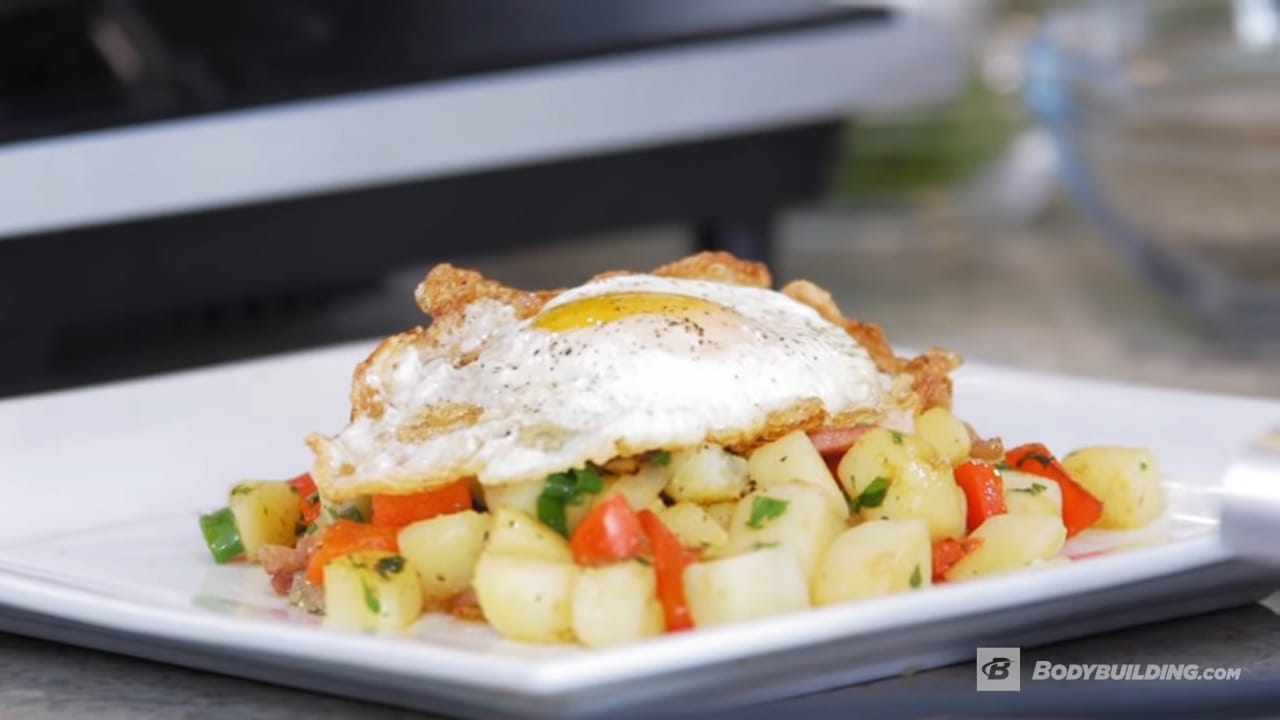 This recipe is three things: easy, simple, and nutritious. The combination of sweet potato sautéed bacon, and onions make a great throne upon which to display your egg. Dig into this muscle-building meal fit for a champ!
Sweet potato 1
Onion 1
Red pepper 1
Bacon strips 2
Egg 1
Grapeseed oil 2 tbsp
Lime juice 1/4 lime
Scallions to taste
Salt and pepper to taste
Fresh parsley to taste
Nutrition Facts
Serving size: 1 dish
Recipe yields: 1 serving
Calories: 601
Fat: 40 g
Carbs: 89 g
Protein: 16 g
2- Ham and Veggie Scramble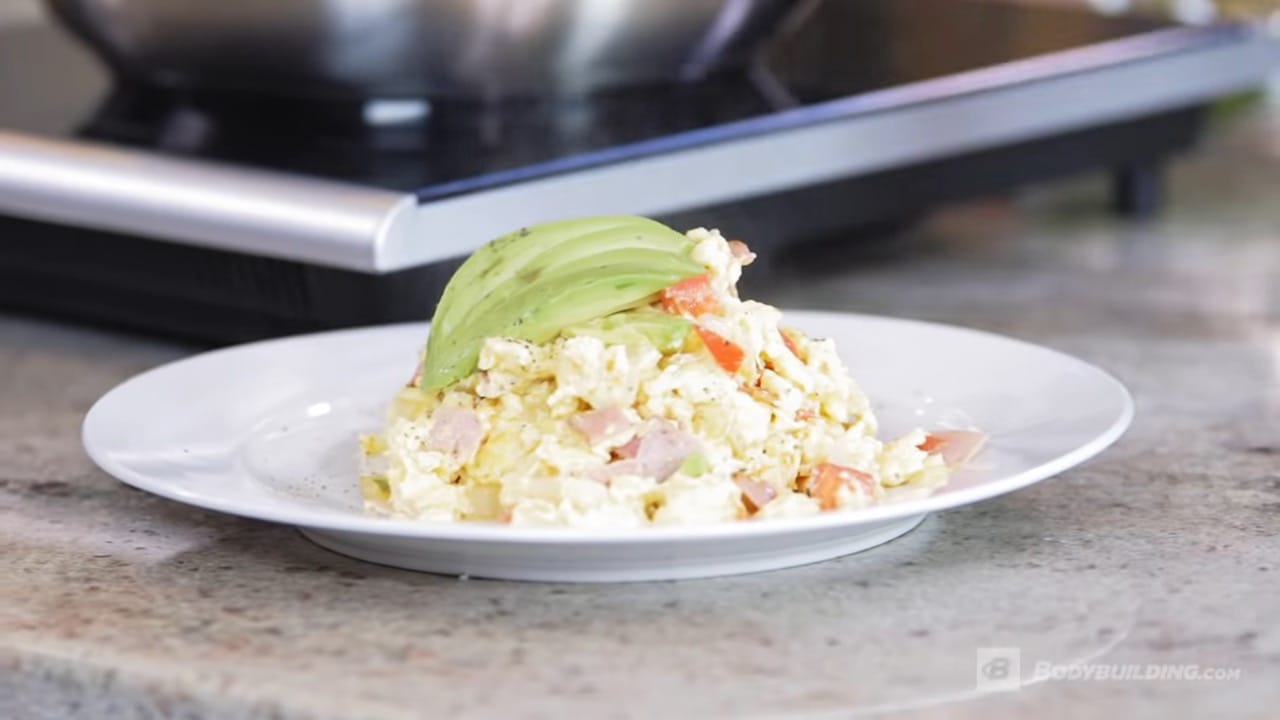 Simplicity gets a protein punch with this dish. The saltiness of the ham, the meatiness of the egg, and the creaminess of the avocado all play into the beauty of this one-pan dish.
Canadian bacon 2 oz.
Eggs 4
Tomato 1/2
Avocado 1/2
Grapeseed oil 1 tsp
Nutrition Facts
Serving size: 1 dish
Recipe yields: 1 serving
Calories: 613
Fat: 44 g
Carbs: 16 g
Protein: 39 g
3- Simple Deviled Eggs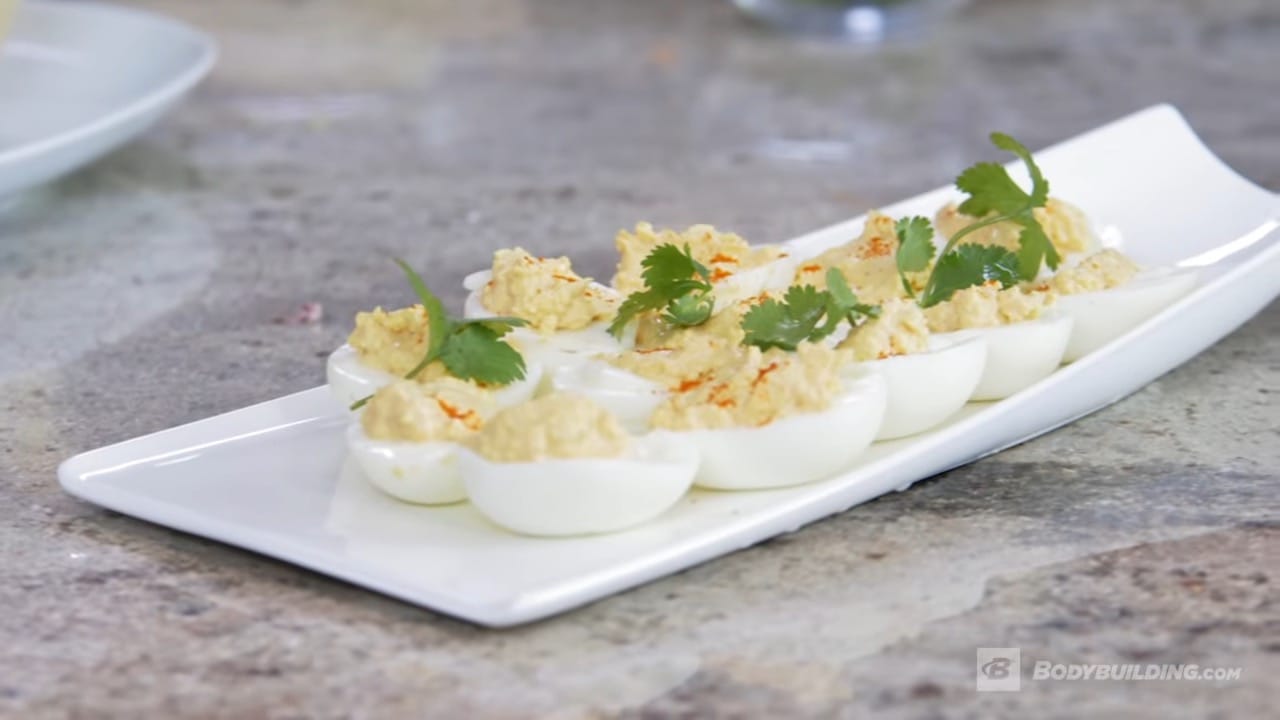 If you're looking for a healthy hors d'oeuvre to spice up your next gathering, look no further than these deviled eggs. The best part? You can prep them the day before so you can spend the day focusing on your guests instead of working in the kitchen.
Eggs 3
Mayo 2 tbsp
Dijon mustard 2 tbsp
Rice wine vinegar 1 tsp
Paprika 1 tsp
Cumin 1 tsp
Parsley for garnish
Nutrition Facts
Serving size: 1 egg
Recipe yields: 3 servings
Calories: 151
Fat: 12 g
Carbs: 2 g
Protein: 6 g
Instructions
1- Fried Egg With Sweet Potato Hash
Peel and dice the sweet potato. We used a local white sweet potato.
Coat pan with grapeseed oil.
Sauté onions and bacon pieces. Allow caramelizing. Don't shake the pan because you'll break the sear that's giving it that golden brown color.
Add red peppers and sweet potatoes.
Dice and add fresh parsley.
Add lime juice.
As the hash cooks, add oil to another pan and allow pan to warm.
Crack and fry an egg.
Top hash with scallions and salt and pepper to taste. Plate and top with fried egg.
2- Ham and Veggie Scramble
Add oil to the pan. Saute onions, tomato, and Canadian bacon.
Whisk together four eggs and season with salt and pepper. Add a little milk or heavy cream. Mix.
Cut an avocado into quarters and create an avocado fan. Set aside.
Add eggs and scramble. If it overcooks, add in another egg.
Plate eggs and top with fresh avocado.
3- Simple Deviled Eggs
Boil eggs and cut them in half. Separate the whites from the yolks.
Using a cheese grater, grate the yolks.
Add mayo, mustard, paprika, cumin, and rice wine vinegar to a bowl. Mix. Add to grated egg yolks.
Spoon filling into the egg whites.
Top with parsley and paprika.
Did You Make This Recipe?
---
Enjoy