Lemon Pound Cake is on the menu in Book recipe, and we are going to teach you how to make this delicious recipe from scratch!
This is a lemon pound cake that is really full of lemon. I've given a modern twist by using a cube silicon mold and thus achieving a shape that's rather different from the traditional rectangular shape.
Follow along with the ???? recipes below????????????????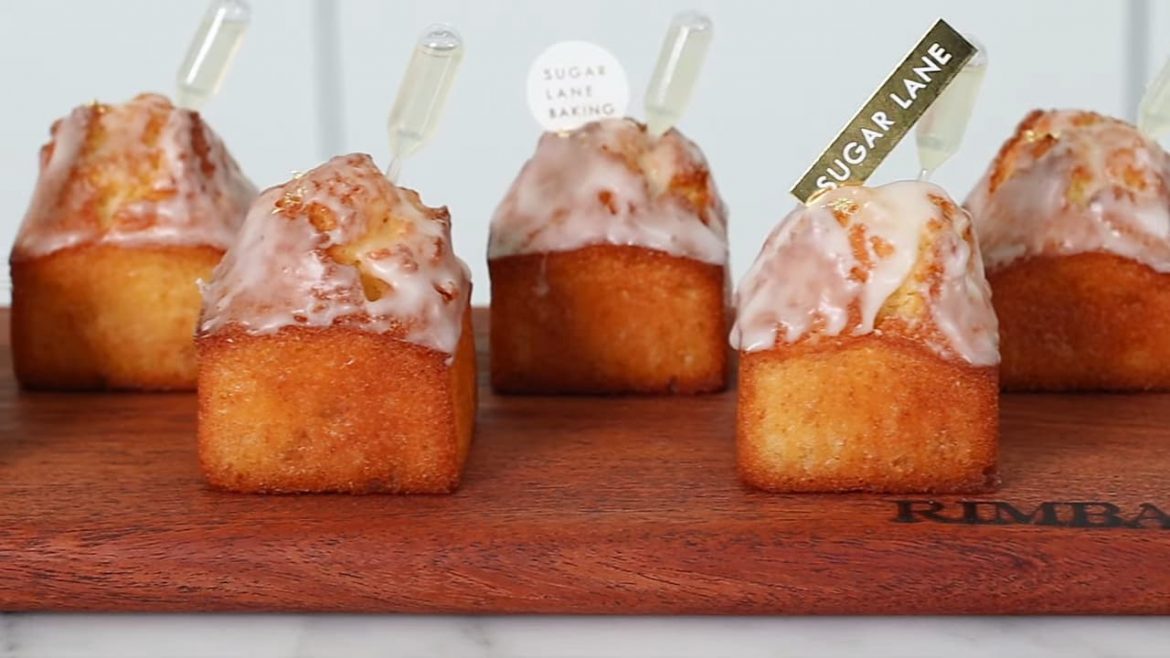 Ingredients
Butter (room temp) 125g
Sugar 120g
Eggs 125g
Cake Flour & Baking powder 128g & 3.3g
Lemon zest 10g
Lemon juice 10g
Candied Lemon Peel 60g
Instructions
Beat the butter smooth.
Add the sugar and beat it (cream the mixture). If you are using a stand mixer then use the paddle attachment.
Add about 1/3 of the flour & baking powder and continue beating.
Once the dry ingredients have been mixed well, add the eggs in 4 additions.
Once all the eggs have been added then add the rest of the flour & baking powder.
Add lemon zest/juice/candied lemon peel and mix them well with a spatula.
Evenly fill the silicon mold with the batter.
Bake at 170°C for 20~25mins (Preheat the oven to 190°C)
Immediately after taking the pan out of the oven, give it a shock to release the hot air inside.
Take the cube pound cakes out of the mold and while it's still hot, dip them in syrup (Sugar: Water = 1: 2)
Apply lemon icing (Powdered sugar: lemon juice = 5: 1. Feel free to adjust the ratio to reach the desired consistency)
Stick in a lemon juice-filled pipette (mix equal amounts of lemon juice and sugar and bring to a boil. Let it cool then fill the pipette) to make it look fantastic.
Notes
How to store:
Store in an air-tight container at room temp(20~25C) up to 3 days.

Did You Make This Recipe?
---