Polony Pizza Pinwheels are on the menu in Book recipe, and we are going to teach you how to make this delicious recipe from scratch!
Follow along with the ???? recipes below????????????????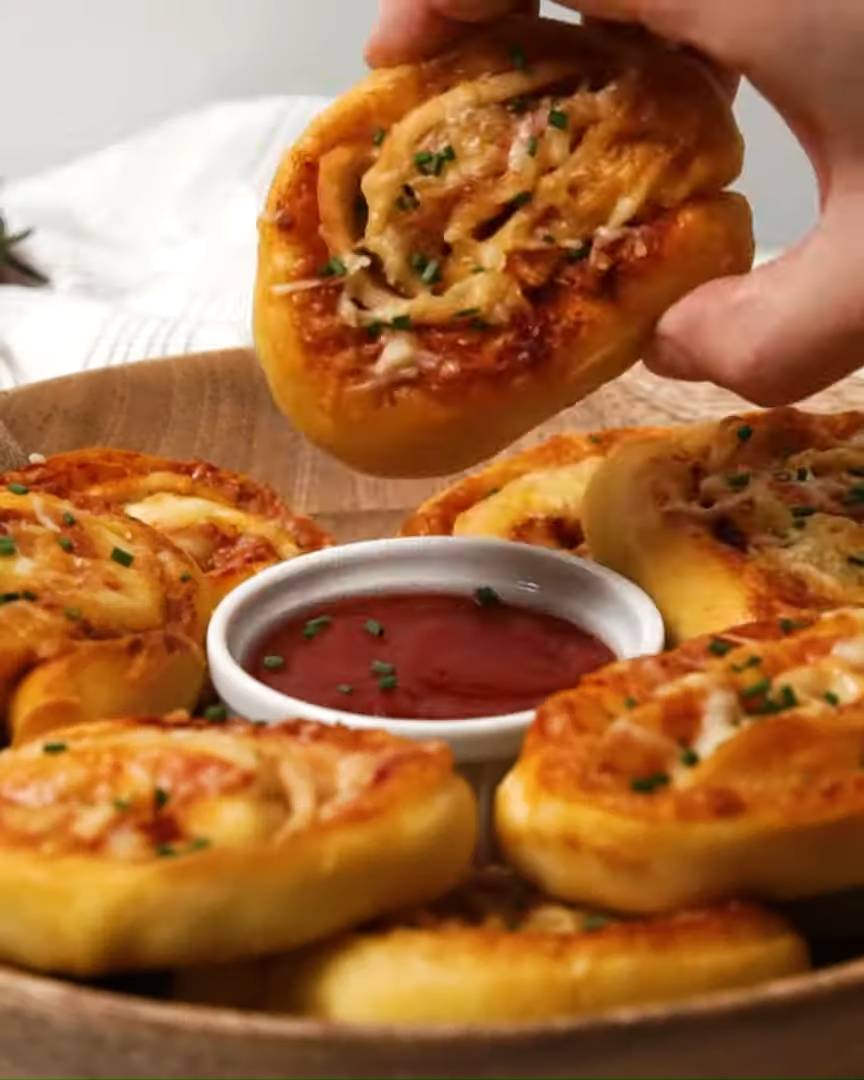 Ingredients
3 cups self-raising flour
1½ cups plain double cream yoghurt
1 tin (115g) tomato paste
3 cups grated mozzarella cheese
400g Simply Chicken Premium Polony Original
Salt and pepper, to season
¼ cup melted butter
Serving suggestion:
Tomato sauce
Chopped fresh chives
Instructions
Preheat the oven to 190°C and grease a large baking tray.
To prepare the dough, sieve the flour in a large bowl. Add the yoghurt and mix until a dough comes together. Place the dough on a lightly floured surface and knead until smooth, about 8-10 minutes.
On a floured surface, roll the dough out into a 1cm thick rectangle (26cm x 37cm).
Spread the tomato paste over the dough, then cover with 2½ cups of the grated mozzarella.
Slice the Simply Chicken Original Polony into thin rounds and layer it over the cheese. Season to taste with salt and pepper.
Starting at the long side of the rectangle, carefully roll the dough up tightly. Pinch the seams at the end to ensure the dough doesn't pop open during baking. Refrigerate for 30 minutes.
Using a knife brushed with butter, cut the roll into 20 2-3cm-thick pinwheels. Arrange the pinwheels on the greased baking tray.
Brush the melted butter over the pinwheels and bake for about 12 minutes. Remove the tray from the oven and sprinkle the remaining grated mozzarella over each pinwheel. Return to the oven for 2-3 minutes, or until the cheese has melted and is just beginning to turn golden-brown.
Transfer the pizza pinwheels to a large platter and garnish with chopped fresh chives.
Serve the cheesy polony pinwheels with tomato sauce, and ENJOY!
Did You Make This Recipe?
---