Syrniki is on the menu in Book recipe, and we are going to teach you how to make this delicious recipe from scratch!
Follow along with the ???? recipes below????????????????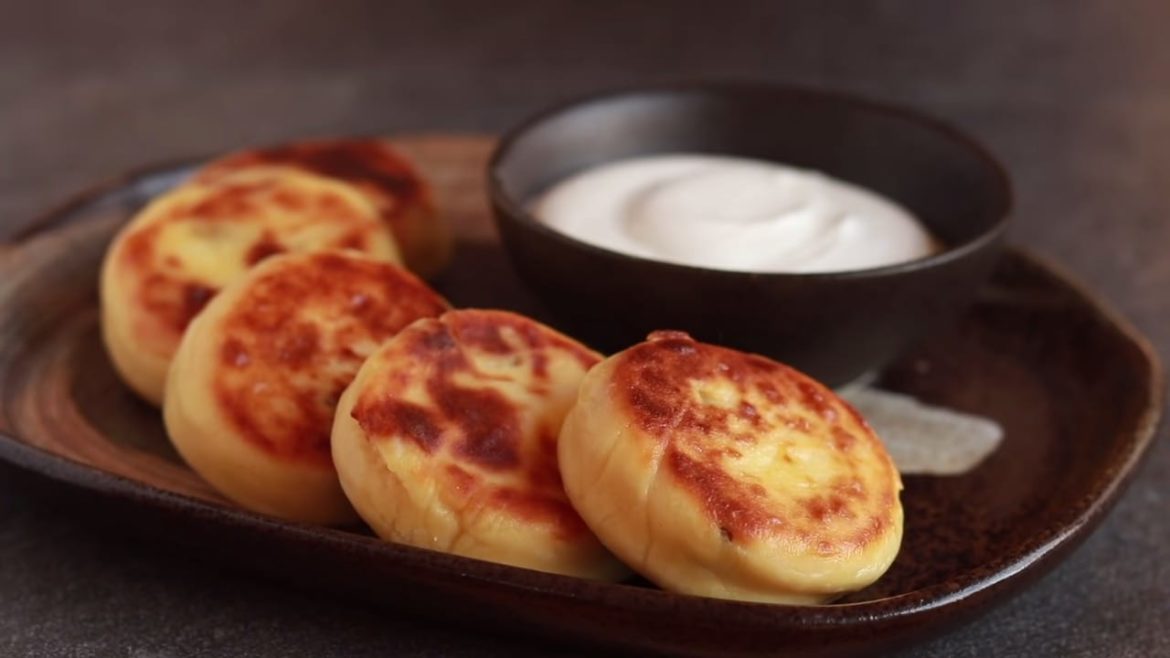 Ingredients
For the dough:
350g pressed farmer's cheese
2 yolks + enough white to make the total be 50g
45g sugar
2g salt (3/4 tsp Diamond Crystal Kosher or a heaping 1/4 tsp table salt)
1/2 tsp vanilla extract
35g flour
35g raisins
For cooking and serving:
2 tsp unsalted butter
1 Tbsp canola (or some other neutral) oil
Sour cream
Jam of your choice or maple syrup
Instructions
For the dough:
Mix the farmer's cheese, eggs, sugar, salt, and vanilla with a potato masher. Stir in the flour with a spatula. Stir in the raisins. Cover a baking sheet or cutting board with parchment paper or foil and sprinkle with flour.
Flour the counter generously, dump the mixture onto it and roll into a thick log that is 8-9 inches long (20-23cm).
Cut into one-inch slices and shape into cakes as shown in the video.
Place onto the prepared parchment paper. Cook right away or refrigerate overnight. If refrigerating, cover loosely with plastic wrap after the first 30 minutes.
For cooking and serving:
Set a large non-stick skillet over medium heat. Add the butter and oil and wait for the butter to melt and foam. Add the syrniki. Reduce heat to low, cover, and cook until brown, about 5 min.
Flip, wipe the moisture on the inside of the lid, cover, and brown the other side, about 5 min.
Remove to a plate and serve with sour cream and jam.
Did You Make This Recipe?
See the video for how to remove enough moisture from the cheese to make it moldable. Only weigh 350g once you get the right consistency.
---
Enjoy
Ingredient Percentages:
Farmer's cheese (100%),
eggs (14% — about 10% yolks and 4% whites),
sugar (13%), salt (0.6%),
flour (10%), raisins (10%),
vanilla extract to taste