If you like fish soup then this recipe is for you – without too much fuss and long preparation. An exceptionally simple and quick way of cooking a wonderful and tasty soup that will be enjoyed by all. You can use any canned fish you have at hand. In our video recipe, we use canned saury in oil.
Follow along with the ???? recipes below????????????????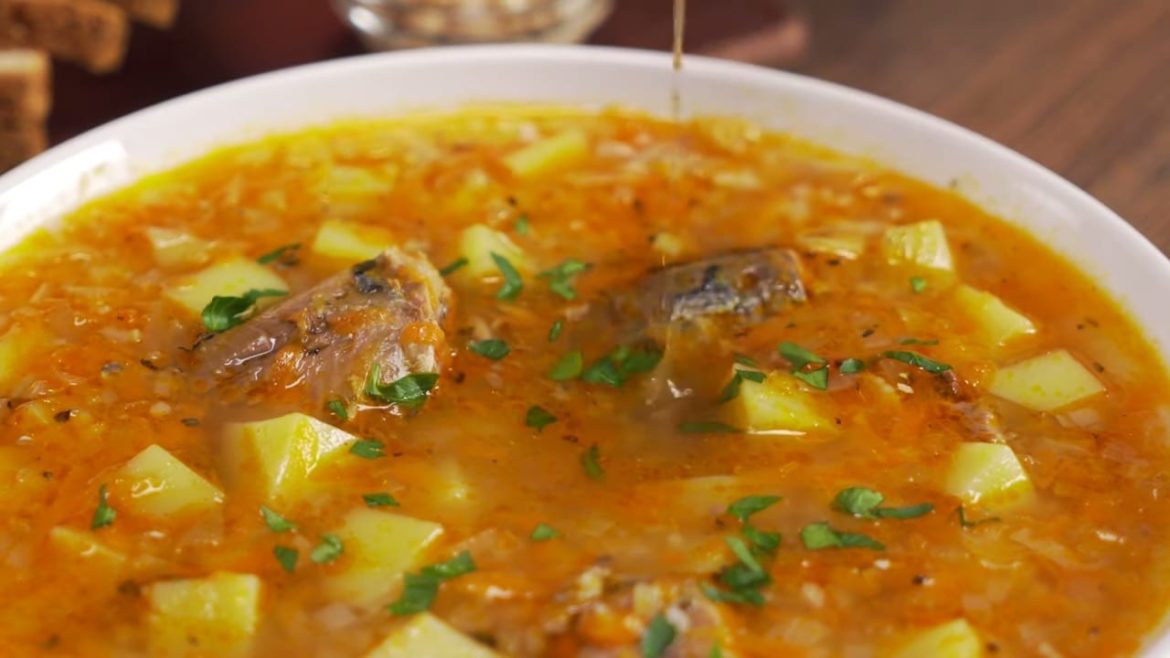 Ingredients
canned fish in oil – 9 oz /250 g
rice – 3 tbsp
potato – 10 oz /300 g
carrot – 3 oz /100 g
bulb onion – 4 oz /120 g
vegetable oil – 2 tbsp
ground black pepper – to taste
salt – to taste
paprika – ½ tsp
1 bay leaf
fresh parsley – 2 tbsp /10 g
fresh dill – 2 tbsp /10 g
water – 6 cup /1,5 l
You will need:
carving board
saucepan or stockpot
Instructions
In a stockpot fry the chopped bulb onion with 2 tbsp of vegetable oil for 2 minutes over medium heat.
Add the grated carrot and fry stirring for another 2 minutes over medium heat.
Add ground black pepper and salt to taste and ½ tsp of ground paprika, stir.
Add 1,5 l of water, diced potato, 3 tbsp of rice washed in cold water and bring to a boil.
Cook over low heat with a lid covered for 15 minutes.
Add the saury and crush with a spatula into pieces, throw in a bay leaf and cook for 5 minutes over low heat with the lid covered.
Your canned saury soup is ready. Serve it hot sprinkled with the chopped up greens
Did You Make This Recipe?
---
Enjoy