Fried Chicken Recipes are on the menu in Book recipe, and we are going to teach you how to make this delicious recipe from scratch!
Follow along with the ???? recipes below????????????????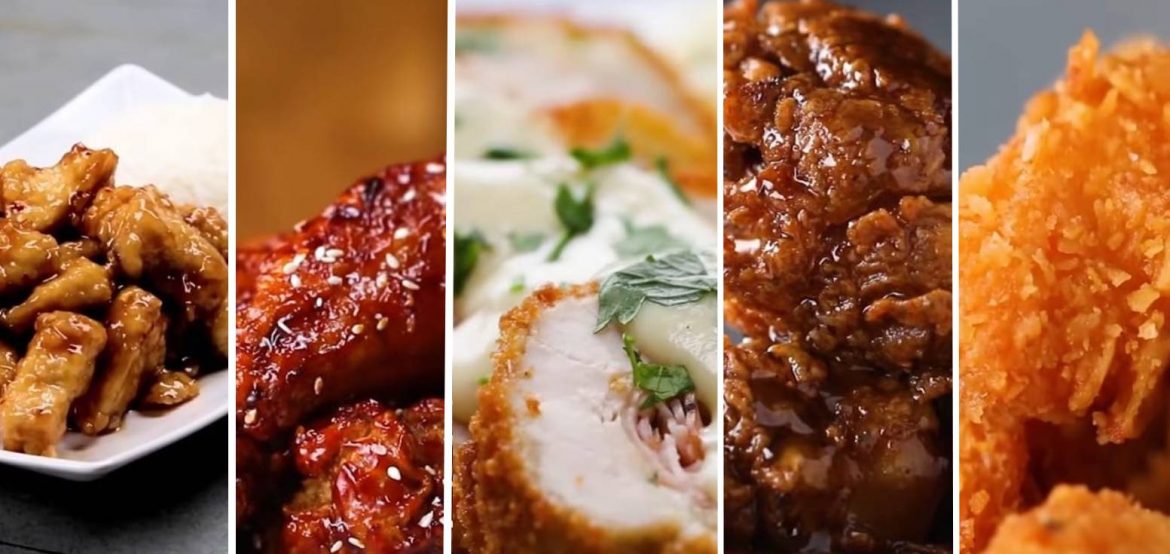 Ingredients
1- Crispy Honey-Glazed Fried Chicken (8 servings)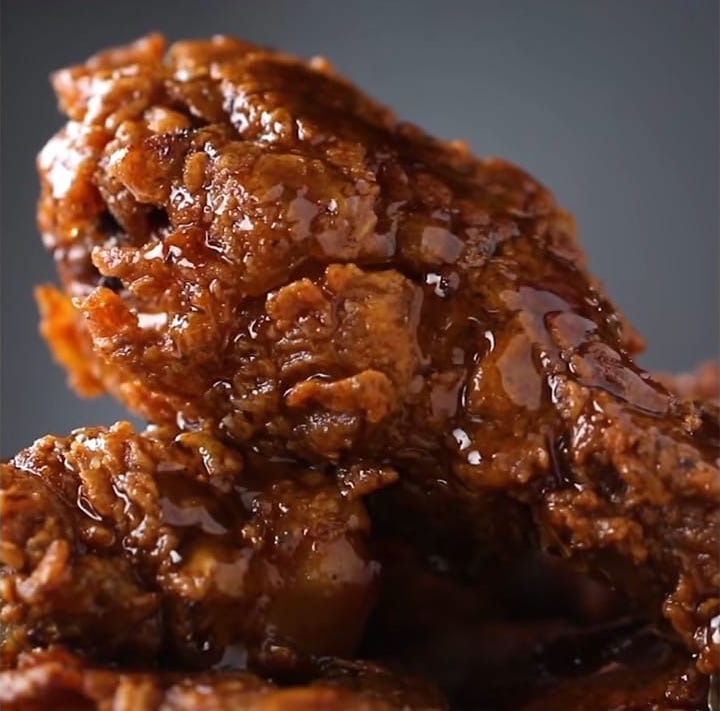 2 tablespoons salt
3 tablespoons black pepper
2 tablespoons onion powder
2 tablespoons garlic powder
3 tablespoons paprika
2 tablespoons ground cumin
2 tablespoons dried oregano
2 teaspoons cayenne powder
3 cups all-purpose flour(375 g)
4 bone-in, skin-on chicken drumsticks
4 bone-in, skin-on chicken thighs
3 cups buttermilk(720 mL)
peanut or vegetable oil, for frying
honey, for serving
2- Cheddar Ranch Popcorn Chicken (4 servings)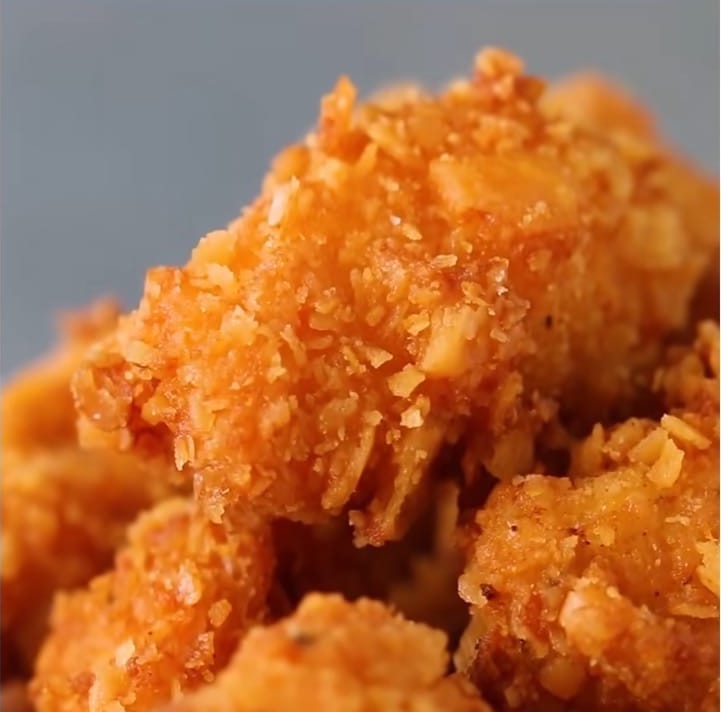 2 chicken breasts
2 cups buttermilk(480 mL)
1 packet ranch dressing mix
2 cups cheese cracker(125 g)
oil, for frying
3 - Orange Chicken (Inspired By Panda Express) (2 servings)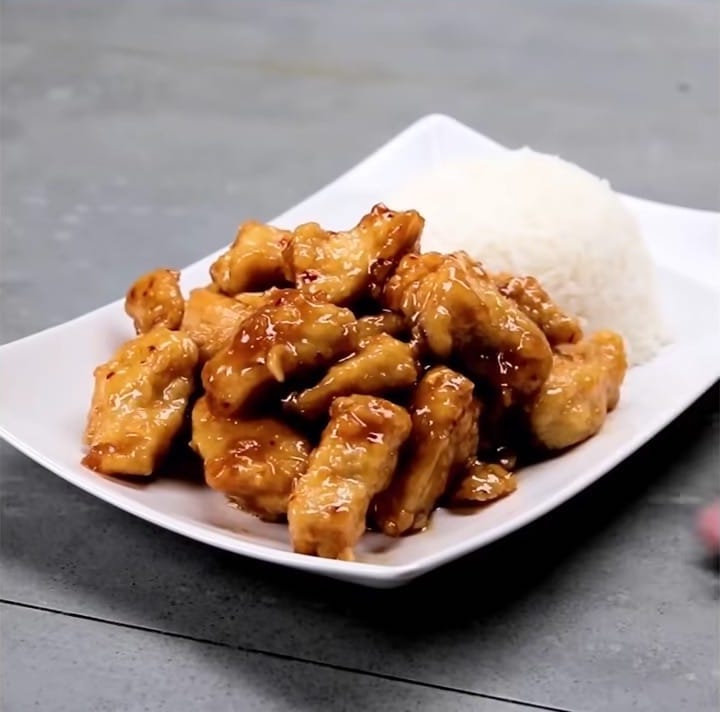 1 egg
1 teaspoon white pepper
1 ½ teaspoons salt
2 chicken breasts, cubed
½ cup cornstarch(65 g)
¼ cup flour(30 g)
vegetable oil, for frying
1 tablespoon oil
2 teaspoons garlic, minced
1 tablespoon ginger, minced
½ teaspoon chili flakes
1 tablespoon rice wine
1 ½ tablespoons soy sauce
5 tablespoons vinegar
1 ½ tablespoons water
3 ½ tablespoons sugar
1 tablespoon orange zest
scallion, chopped, for garnish
CORNSTARCH SLURRY
1 tablespoon cornstarch
1 tablespoon water
4 - Crispy, Creamy Chicken Cordon Bleu (6 servings)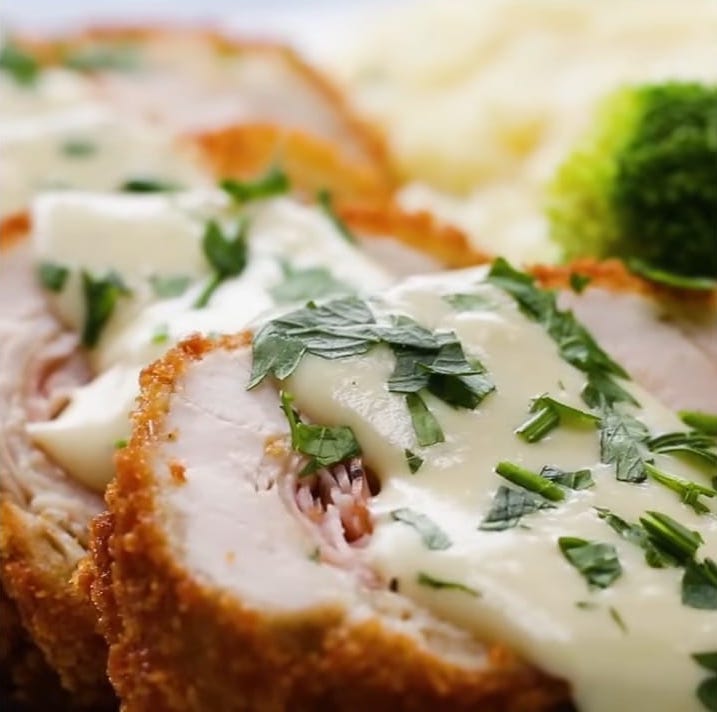 There's nothing we love more than a crispy, succulent, perfectly-fried piece of fried chicken. But we also love gourmet meals. You know, the ones that you sit down to in the candlelight? Those ones. Well, our easy chicken Cordon Bleu is the best of both worlds: sounds fancy but really? It's just some really, really good fried chicken. That, we can promise.
4 boneless, skinless chicken breasts
salt, to taste
pepper, to taste
1 tablespoon garlic powder
1 tablespoon onion powder
16 slices swiss cheese
½ lb ham(225 g), thinly sliced
peanut oil, or vegetable oil, for frying
1 cup all-purpose flour(125 g)
4 eggs, beaten
2 cups panko bread crumbs(100 g)
CREAMY DIJON SAUCE
3 tablespoons butter
2 cloves garlic, minced
3 tablespoons all-purpose flour
2 cups milk(480 mL)
¼ cup dijon mustard(60 g)
1 cup shredded parmesan cheese(100 g)
salt, to taste
pepper, to taste
5 - Spicy Korean Chicken (2 servings)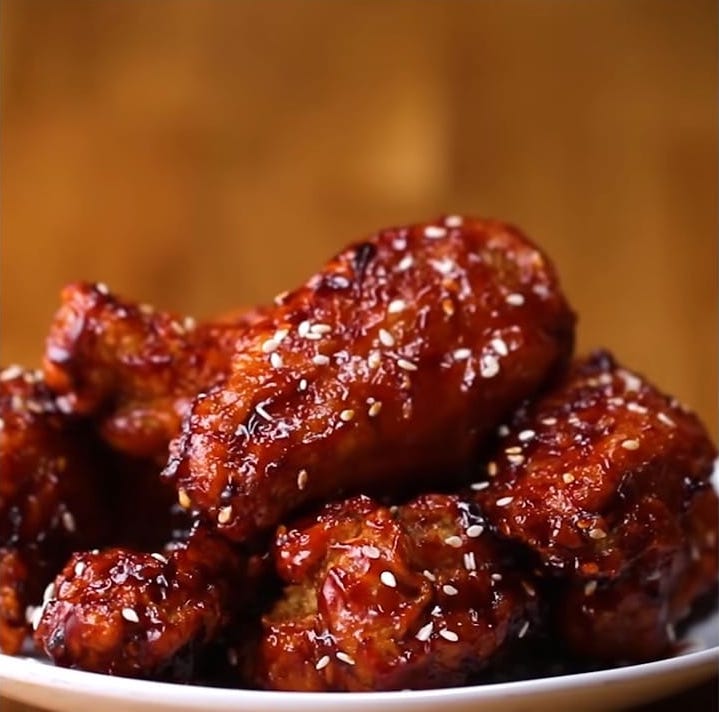 10 chicken wings, or drumettes
1 cup cornstarch(125 g)
oil, for frying
sesame seed, to serve
BATTER
½ cup cornstarch(65 g)
½ cup flour(65 g)
2 teaspoons salt
1 cup water(240 mL)
SAUCE
2 tablespoons soy sauce
¼ cup honey(85 g)
2 tablespoons rice vinegar
2 tablespoons gochujang, (Korean chili paste)
2 cloves garlic, minced
1 tablespoon ginger, grated
Nutrition Calories:
2805 Fat: 254 grams Carbs: 131 grams Fiber: 1 grams Sugars: 49 grams Protein: 8 grams
Instructions
1- Crispy Honey-Glazed Fried Chicken
In a medium bowl, add the salt, pepper, onion powder, garlic powder, paprika, cumin, oregano, and cayenne and mix until combined. In another medium bowl, combine half of the spice mix with the flour, mixing until the spices are evenly distributed.
Add the chicken to a large bowl and sprinkle with the remaining spice blend. Mix until all the chicken pieces are evenly coated.
Pour the buttermilk over the chicken and stir until the residual spices from the chicken have blended in with the buttermilk to create a light orange color. Marinate the chicken in the fridge for 2 hours, or overnight.
Heat the oil to about 325°F (160°C) in a large cast-iron skillet.
Dredge each piece of chicken in the flour, shaking off any excess. Dip them back into the buttermilk mixture, then back into the flour. Make sure to shake off excess flour or it'll burn while frying.
Fry 3-4 chicken pieces at a time, occasionally turning them over. Cook for 10-12 minutes, until golden brown, crispy, and the internal temperature reaches 165°F (75°C). Rest the cooked chicken pieces on a wire rack to let excess oil drain off.
Drizzle the chicken with honey, then serve.
2- Cheddar Ranch Popcorn Chicken
Chop chicken breasts into bite-size pieces.
In a large bowl, combine chicken, buttermilk, and ranch packet.
Refrigerate for 2 hours.
In a large zipper storage bag, crumble the cheese crackers into desired crumbs (to replace bread crumbs).
Place cracker crumbs into a medium bowl and coat each piece of chicken until fully covered.
Heat oil to 350°F (180°C) and fry chicken until crackers turn golden brown (3 minutes).
Place on a paper towel to dry.
Serve with a side of ranch or any sauce.
3 - Orange Chicken
Combine the egg, white pepper and salt in a mixing bowl. Add the cubed chicken breast, make sure it's coated with the egg mixture.
In another bowl, combine corn starch and flour. Add the coated chicken to the flour mixture. Stir to coat.
Working in batches, fry the coated chicken until golden and done. Remove with a slotted spoon and set aside.
In a large pan or wok, add oil, garlic, ginger and red chili flakes. Stir fry until fragrant.
Add rice wine and stir for a few seconds. Proceed to add all of the other sauce ingredients, including soy sauce, vinegar, water, sugar and orange zest.
Add the fried chicken. Stir to coat in sauce. Thicken the sauce with the cornstarch slurry.
Garnish with chopped scallions and serve with rice.
4 - Crispy, Creamy Chicken Cordon Bleu
Sprinkle the chicken breasts with salt, pepper, garlic powder, and onion powder, tossing to coat evenly.
On a cutting board, place a chicken breast between two sheets of plastic wrap and pound until about ½ inch (1 cm) thick with a meat mallet, rolling pin, or heavy pan.
Remove the plastic wrap and place 2 slices of Swiss cheese, then 2 slices of ham, then another layer of Swiss cheese, and another layer of ham. Evenly roll the chicken and place onto a new sheet of plastic wrap.
Wrap the chicken in the plastic wrap tightly and use the excess plastic on the sides to twist, firming up the roll of chicken cordon bleu as you work. Tie the excess plastic. Repeat with the remaining ingredients, then chill the rolls in the fridge to set for 30 minutes.
Meanwhile, preheat a tall-sided pan with 2 inches (5 cm) of oil to 325°F (170°C).
After the rolls are set, prepare 2 separate large, wide dishes with the flour, beaten egg, and bread crumbs. Dredge the chicken first in the flour, then the egg, and then bread crumbs.
Place the breaded chicken cordon bleu in the oil and cook for about 5 minutes per side, or until the outside is an even golden brown. If a good color is achieved and the chicken's center is still not 165°F (75°C), place the chicken cordon bleu on a wire rack set over a baking sheet and finish the chicken in the oven at 325°F (170°C) until that temperature is reached.
Meanwhile, prepare the sauce. In a 1 ½-quart saucepan over medium heat, melt the butter and cook the garlic until soft. Add the flour and whisk for 1 minute.
Add the milk and whisk until fully combined with the roux and no lumps remain. Continue whisking until the mixture comes to a simmer and has thickened.
Add the mustard, Parmesan cheese, salt, and pepper and whisk to combine. Remove the pan from the heat.
Slice the chicken and serve drizzled with Dijon sauce.
5 - Spicy Korean Chicken
Mix the ingredients for the batter in a bowl until smooth with no lumps.
Heat oil in a pot to 340°F (170°C).
Dip a chicken wing into the cornstarch, shaking off excess, then dredge the wing into the batter, dripping off excess.
Fry half of the wings at a time for about 5-7 minutes, until light golden. The oil will drop to about 320°F (160°C).
Drain the wings and increase the heat. Heat oil to about 375°F (190°C).
Fry the wings a second time until golden brown and crispy. Drain and set aside.
In a pan, combine all the ingredients for the sauce and stir until bubbling. Toss in the wings.
Did You Make This Recipe?
---
Enjoy
Nutrition Info
Estimated values based on one serving size.
1- Crispy Honey-Glazed Fried Chicken
Hide Info
Calories 445
Fat 11g
Carbs 51g
Fiber 3g
Sugar 4g
Protein 31g
2- Cheddar Ranch Popcorn Chicken
Calories 480
Fat 21g
Carbs 37g
Fiber 1g
Sugar 7g
Protein 32g
3 – Orange Chicken
Calories 750
Fat 29g
Carbs 64g
Fiber 1g
Sugar 17g
Protein 53g
4 – Crispy, Creamy Chicken Cordon Bleu
Calories 754
Fat 30g
Carbs 54g
Fiber 2g
Sugar 7g
Protein 64g
5 – Spicy Korean Chicken
Calories 1294
Fat 52g
Carbs 164g
Fiber 2g
Sugar 53g
Protein 43g