Chickpea Fritter is on the menu in Book recipe, and we are going to teach you how to make this delicious recipe from scratch!
Follow along with the ???? recipes below????????????????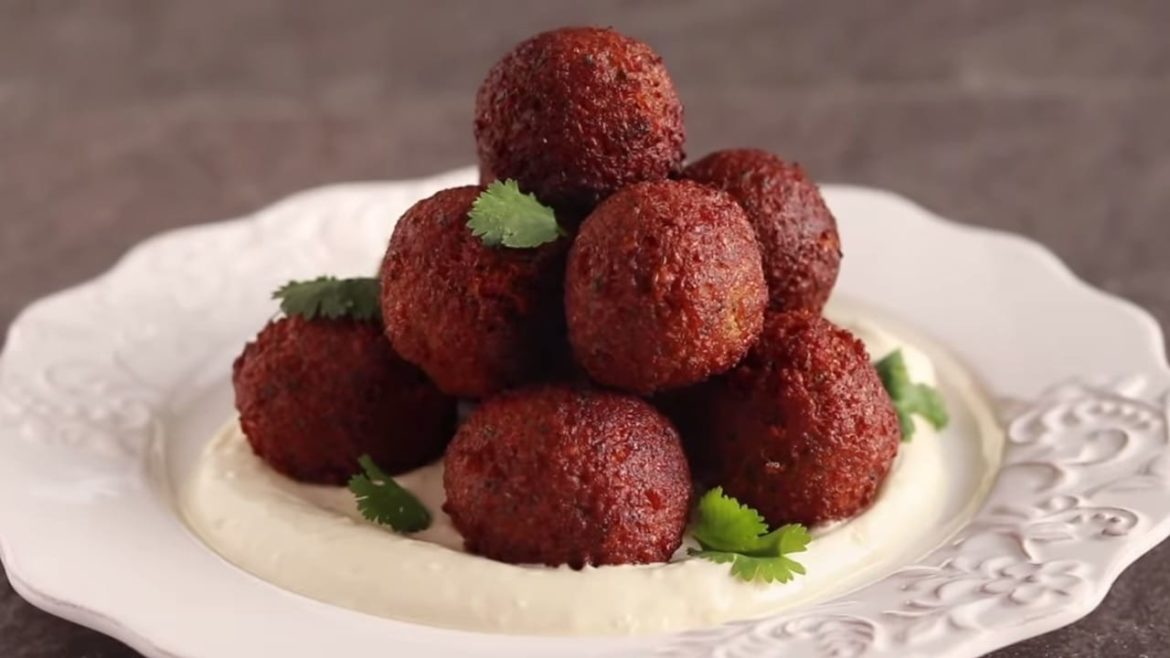 Ingredients
185g (1 cup) dry chickpeas, soaked for 24 hours, drained, and rinsed
1 small yellow onion, diced (100g)
1 garlic clove, sliced
25g parsley, cilantro, mint
175g carrots, sliced 1/4 inch thick and cooked in 2 Tbsp olive oil with a pinch of salt in a small covered pan stirring occasionally until tender and golden brown
1 heaping tsp smoked paprika
1 heaping tsp coriander
1 heaping tsp cumin
1 tbsp pomegranate molasses
8.5 g salt (1 Tbsp Diamond Crystal Kosher or 1.5 tsp table salt)
2 Tbsp all-purpose flour (18g)
1 Tbsp olive oil
Heaping 1/4 tsp baking soda
1 Tbsp freshly squeezed lemon juice
Canola or some other neutral oil for frying
Tahini sauce:
1 garlic clove grated on a Microplane
2 Tbsp (30g) lemon juice or to taste
3 Tbsp (45g) tahini (stir before using)
1/2 cup (120g) greek yogurt or sour cream
Salt
Instructions
Process chickpeas in a food processor scraping down often until very finely ground, but not smooth. Remove to a bowl. Process onions, garlic, herbs, carrots, and all the oil they were cooked in in the food processor until finely ground. Add to chickpeas. Add smoked paprika, coriander, cumin, pomegranate molasses, salt, pepper, flour, and 1 Tbsp olive oil and mix thoroughly. Sprinkle in the baking soda, pour the lemon juice on top (the soda will foam and fizz), and stir it in thoroughly. Cover and chill in the fridge for 30 min (longer is fine).
Use 1 Tbsp measure to scoop the mixture. Level the tablespoon and scoop out the mixture onto a clean working surface using a small spoon (an eating spoon, not a measuring one). Don't worry if the piles are messy and uneven. When all the mixture is divided, gently shape each pile into a rough ball with barely damp hands. At this point, the balls can be frozen in a single layer, then moved into a freezer bag. You can cook them right away or directly from the frozen state.
Bring 1 inch of neutral oil like canola to 350F in a small deep pot. Carefully lower as many balls into the pot as can fit comfortably. It's a good idea to lower them into the oil with a spoon to avoid burning yourself. Cook until brown on the first side, 1-2 minutes. Flip and cook until brown on the other side. Sometimes they only want to stay on one side, which is fine. They will continue to darken after you remove them, so take them out slightly before they reach your desired color. Remove the balls to a paper towel-lined plate using a slotted spoon. Add more oil as necessary (wait for it to reach 350F) and fry the other balls. Serve immediately with tahini sauce.
Tahini sauce:
Mix everything together. Taste and adjust the seasoning.

Did You Make This Recipe?
Recipe video
---
Bon Appétit