Sometimes you just need a quick, easy, and delicious meal to get on the table after a hard day's work.
If you don't like to spend hours on your feet in the kitchen, this recipe is for you! This dish is super flavorful without the hassle and mess of browning meat on the stove.
It has all of the same flavors as your classic beef stroganoff, with half the amount of effort!
I know you're going to love this recipe!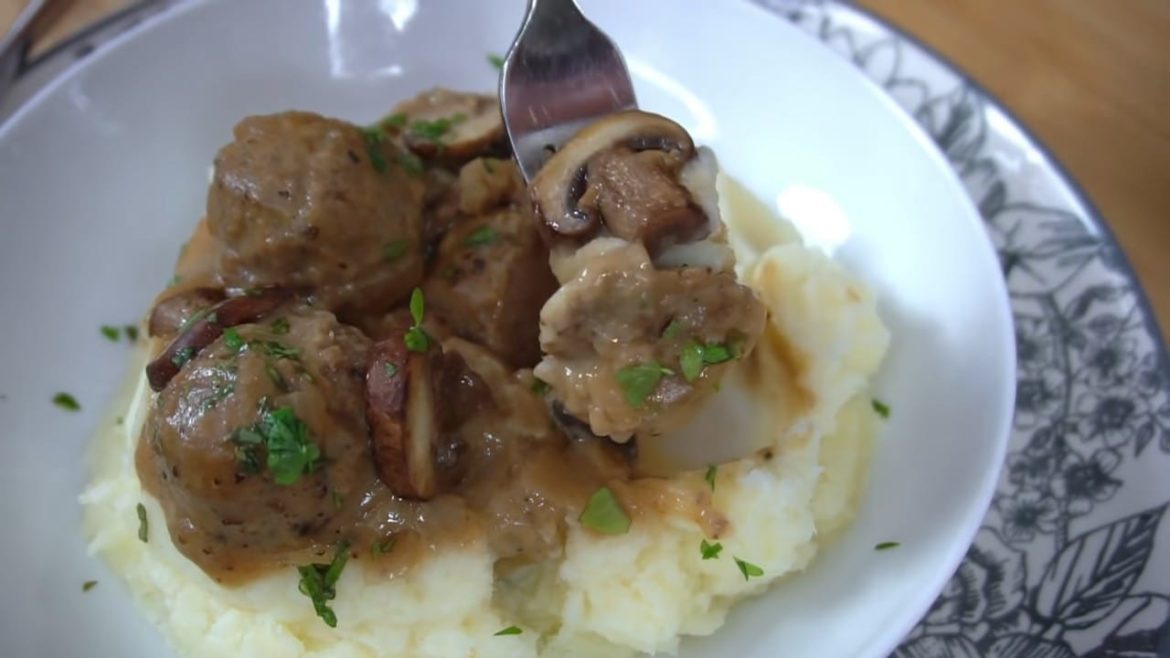 Ingredients
1 Medium Onion, Diced
3 Cloves Garlic, Minced
2 ½ Cups Baby Bella Mushrooms, Sliced Thick
1 Package Farm Rich Italian Style Meatballs
2 Teaspoons Worcestershire Sauce
2 ¾ Beef Broth
1 Teaspoon Paprika
½ Teaspoon Dried Rosemary
2 Teaspoons Italian Seasoning
Salt & Pepper to Taste
To Thicken:
1 Tablespoon Cornstarch
1 Tablespoon Cold Water
Optional:
Instructions
Add onion, garlic, mushrooms, meatballs, Worcestershire sauce, broth, and seasonings to a large slow cooker.
Stir to ensure even distribution.
Set slow cooker to high and cook for 3-4 hours.
Optional:
Separate meatballs from the broth.
Add broth to a pot and bring to a boil.
Whisk together cornstarch and cold water.
Add to boiling broth and whisk to combine.
Once thick, add meatballs back in.
You can also add a creamy layer to this dish by mixing in sour cream!
Serve with pasta, rice, or mashed potatoes and enjoy!
Did You Make This Recipe?
Recipe video
---
Enjoy