It's too hot to cook inside! It's too hot to BBQ outside! So what do ya do?! Break out the slow cooker! These BBQ chicken sliders are so simple to make, yet pack a huge punch of flavor.
Top it with my simple coleslaw and you are in for treat. Honestly I am so tired from the new puppy I can't think of any other things to say other than "just make it!" LOL
Slow Cooker Shredded BBQ Chicken Sliders with Coleslaw
Follow along with the ???? recipes below????????????????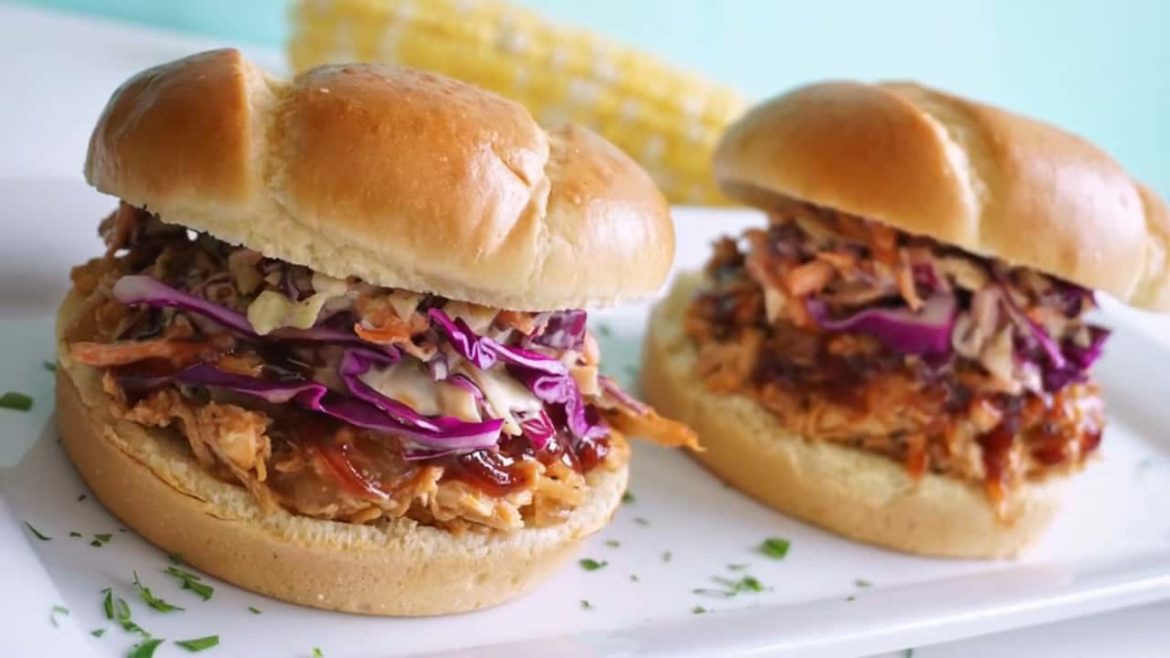 Ingredients
1 Tablespoon Dijon Mustard
2 Tablespoons Olive Oil
1 Tablespoon Apple Cider Vinegar
1 Tablespoon Worcestershire Sauce
1 Tablespoon Italian Seasoning
1 1/2 Cups BBQ Sauce
3 Cloves Garlic, Minced
1 Medium Onion, Diced
2 pounds Boneless Skinless Chicken Breasts
Salt, Pepper, Cayenne to Taste
Coleslaw
1/4 Small Green Cabbage, Shredded
1/2 Small Red Cabbage, Shredded
1 1/2 Cups Shredded Carrot
1 1/4 Cup Mayonnaise
2 Tablespoons Stone Ground Mustard
3 Tablespoons Apple Cider Vinegar
4 Teaspoons Granulated Sugar
1 Teaspoon Celery Seeds
Salt and Pepper to Taste
Instructions
In a medium bowl, combine Dijon mustard, olive oil, apple cider vinegar, Worcestershire sauce, Italian seasoning, BBQ sauce, and garlic. Whisk well to combine.
In a large slow cooker, add chopped onion. Spread evenly across the bottom. Add chicken in an even layer. Season well with salt, pepper, and cayenne. Add sauce over top and spread evenly.
Cook on high for 3-4 hours.
Once cooked, use two forks to shred the chicken apart. Add shredded chicken back into the slow cooker with the sauce, mix, and allow to cook another 30 minutes.
Coleslaw:
Toss purple cabbage, green cabbage, and shredded carrots together in a large bowl.
In a separate bowl, combine mayo, ground mustard, apple cider vinegar, sugar, celery seeds, salt, and pepper. Whisk to combine. Pour over chopped vegetables and toss to coat.
**Feel free to add more mayo if you wish.
Allow coleslaw to set in the refrigerator for a least 3 hours.
Did You Make This Recipe?
Recipe video
---
Bon Appétit