Custard Ice Cream Doughnuts are on the menu in Book recipe, and we are going to teach you how to make this delicious recipe from scratch!
Breaking News We've just filled doughnuts with CUSTARD ICE CREAM and fried them
Follow along with the ???? recipes below????????????????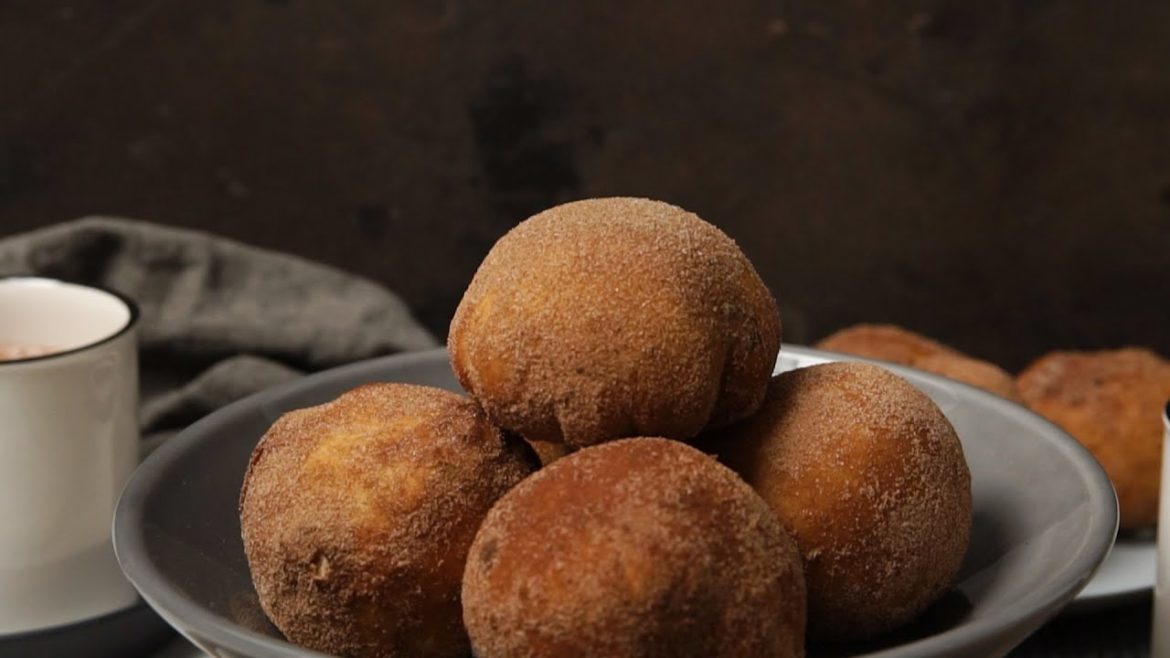 Ingredients
1 tub (1.8L) Ola Rich 'n Creamy Custard Flavoured Frozen Dessert
3 cups self-raising flour
1½ cups double cream plain yoghurt
Oil, for frying
½ cup castor sugar
2 tbsp ground cinnamon
Instructions
Working quickly, use an ice cream scoop to make 10 uniform, perfectly round balls of Ola Rich 'n Creamy Custard Flavoured Frozen Dessert and place them on a baking sheet. Place the balls in the freezer, uncovered, for about 1 hour to set firmly.
Prepare the 2-ingredient dough by mixing together the flour and yoghurt.
On a lightly floured surface, knead the dough until smooth, about 8 minutes.
Divide the dough into 10 balls and roll each out into a circle. Working quickly, place a scoop of firmly set ice cream onto the centre of the dough. Fold the sides of the dough over and pinch the edges tightly.
Place the ice cream-filled doughnuts back in the freezer for 20 minutes to ensure they hold shape when frying.
In the meantime, mix together the castor sugar and cinnamon and set aside.
Preheat the oil in a medium pot. *Chef's Tip: Test the temperature of the oil using the back of a wooden spoon: when small bubbles appear around the spoon, the oil is ready.
Carefully place the doughnuts into the hot oil, one or two at a time. Turn them frequently to ensure for even cooking. After 1-2 minutes, when golden brown, remove the doughnuts with a slotted spoon and drain on paper towel.
Roll the doughnuts through cinnamon sugar while still hot. Serve immediately and ENJOY!
Did You Make This Recipe?
---