You've probably heard of the new trend. Bone broth is the new Botox so they say…Now I wouldn't say it goes that far, but I do agree that it contains many nutrients that are highly beneficial for our skin and bodies overall.
In fact, I started using bone broth for my dog since the glucosamine found in it, strengthens bones and joints! I like to enjoy it first thing in the morning. It soothes my stomach when it's uneasy and I have no appetite. Tucker loves it, momma loves it, and we are sure you will love it too!
Follow along with the ???? recipes below????????????????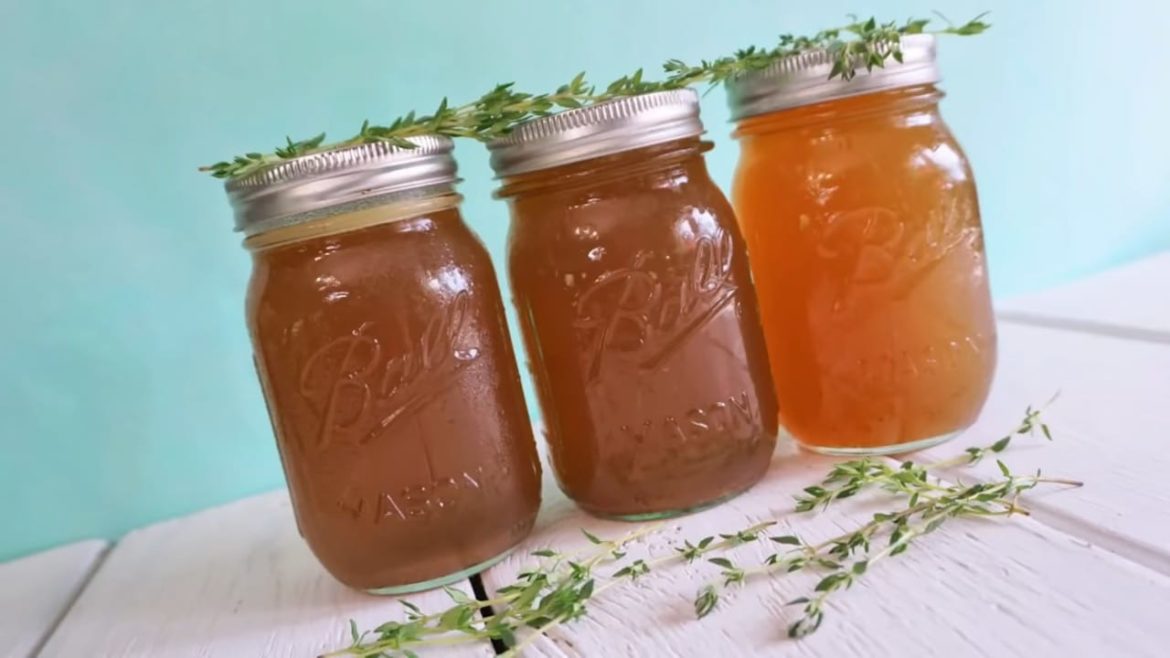 Ingredients
2 Carrots, Roughly Chopped
3 Celery Stalks, Roughly Chopped
1 Medium Onion, Cut in Fourths
3 Cloves Garlic
3 Pounds Beef or Chicken Bones
Handful Fresh Parsley
3 Sprigs Fresh Thyme
2 Tablespoons Apple Cider Vinegar
Salt and Peppercorns
Water
Olive Oil
Instructions
Preheat oven to 450 degrees F.
Prepare a large baking pan by lining it with aluminum foil. Add bones in an even layer, not overcrowding the pan. Drizzle with olive oil, salt, and pepper.
Roast in the oven for about 30-45 minutes until they develop a deep golden color flipping halfway through.
While bones are roasting, add all chopped vegetables to the multi-cooker on the brown setting. Brown for 30 minutes or until they develop a slight golden color. Remove to a bowl and set aside.
Place roasted bones into the multi-cooker. Top with cold water to cover and set the cooker to the boil setting. Set the timer for 1 hour and allow it to slowly come up to a boil. As it simmers, foam and fat will rise to the surface. Skim off any impurities and excess fat, leaving 50% of fat in the water.
Add browned veggies, fresh parsley, thyme, salt, peppercorns, and apple cider vinegar. Stir and seal with lid. Set multi-cooker to slow cooker (LOW) and slow cook for 12-24 hours. The timing is up to you! The longer it cooks, the richer the broth.
Once done, skim excess fat off the surface. Separate broth from the solids then pass broth through a sieve to clear out any tiny particles leftover.
Refrigerate and enjoy for up to 1 week! Freezing will result in a longer shelf life!
Notes
If making bone broth for dogs, DO NOT use onion and garlic in the recipe. Both are toxic to dogs.

Did You Make This Recipe?
---
Enjoy